Video games are a fun concept for advertisers because of all the options they offer, and they often have some pretty high-tech solutions to get the attention of potential customers. But, they have started to stray away from simply advertising the graphics, and they're trying to tap into the interests of those who would like a particular game. For the release of the new Tomb Raider game, the advertisers used a billboard to really push the limits of anything done before. And, it really got the world's attention.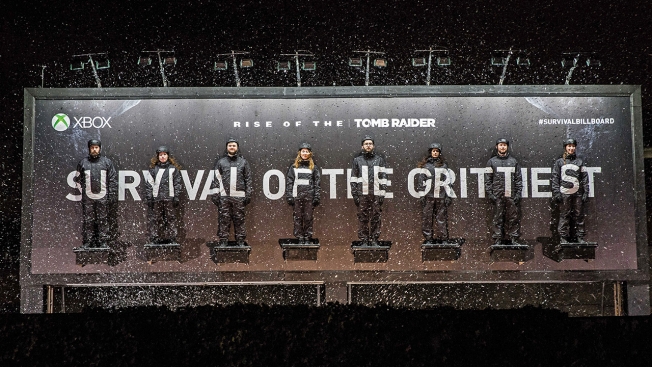 Live Survivors
Since the game follows the heroine through quite a few intense situations, they decided to have some people compete to see who was as tough as Lara Croft. Eight contestants stood on platforms on the side of a billboard, and they had to see who could last the longest. But, that would be too simple, so they spiced it up a bit – they hit them with bad weather: rain, snow, heat, cold, and many other things. To keep the audience involved, the whole thing was streaming live on the internet, and the audience could vote on the weather patterns.
Was It Real?
One of the first things that many people wonder is if this was actually a real project. The fun answer is that it was. It was tricky to pull off, but none of it was faked. The McCann London team that made it worked really hard to make it happen, and the contestants fought impressively with each other. One contestant even had to be removed and treated for hypothermia. If that doesn't prove its legitimacy to you, then nothing will!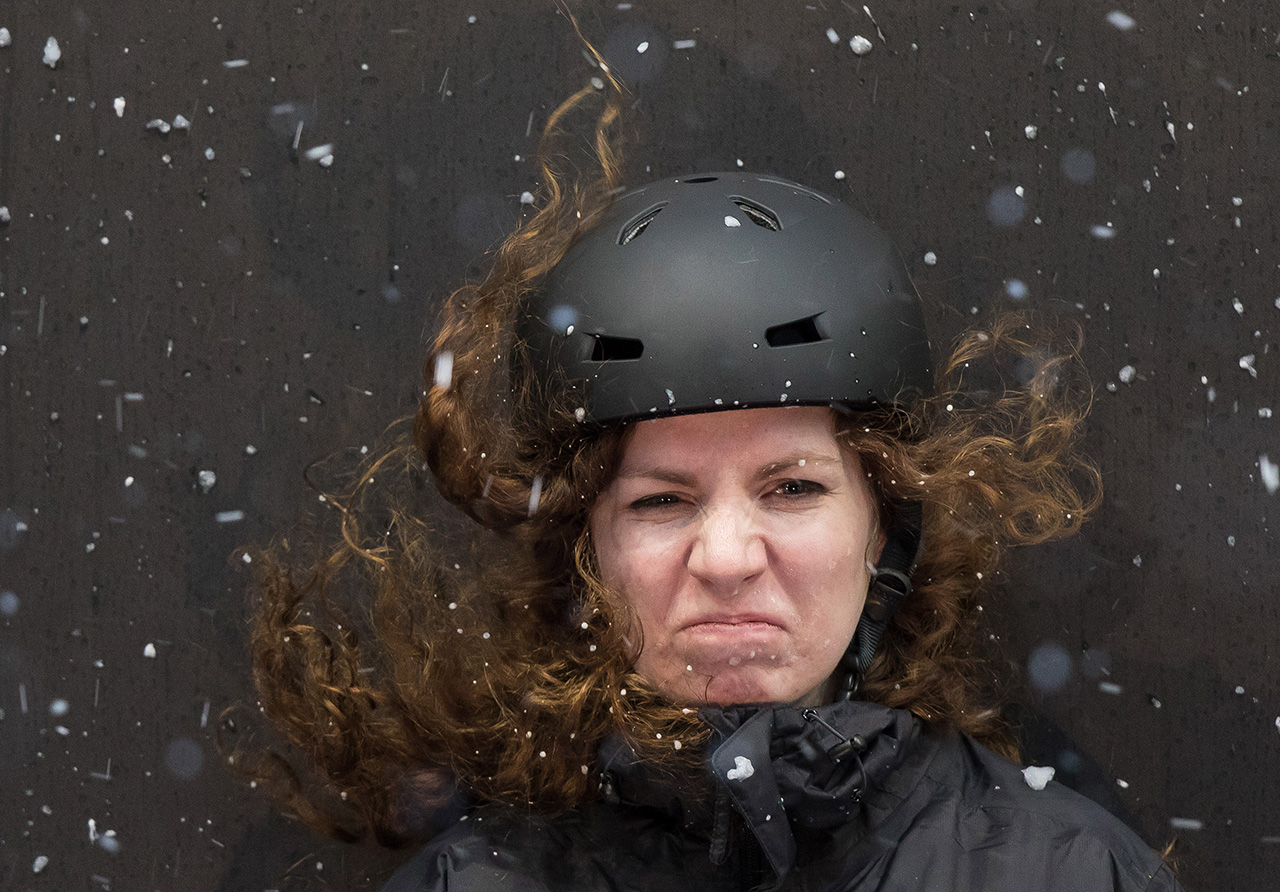 Full of Challenges
Building the actual billboard was a challenge because they had to meet a lot of requirements. They wanted to do it in London (the home location of the video game), but they had to work to find a location which would be noticeable without bothering normal city traffic. Also, they had to install the weather machines, as well as make sure the live streaming options were all going to function correctly. They even needed a special team of seamstresses to make sure that the letters on the contestant's shirts perfectly lined up with the message on the billboard.
Another major obstacle was not knowing what would happen. This was essentially a reality show, so they had to plan for any different scenario to make sure the outcome was exciting. It was a lot of work, but they really seemed prepared.
The Advertisements of Putting It Together
This was a nice case in the advertising world, because the planning stages also worked to advertise the game. In order to find the contestants, they followed a similar strategy to what producers do when casting a television show. They used posters, social media ads, radio spots, and other forms of media to let potential contestants (and customers) know the whole event would take place. This alone carried the spirit of the campaign and the game around, so people were already excited about the billboard by the time it was put up. Can you imagine if your customers were excited for the day that your sign would appear?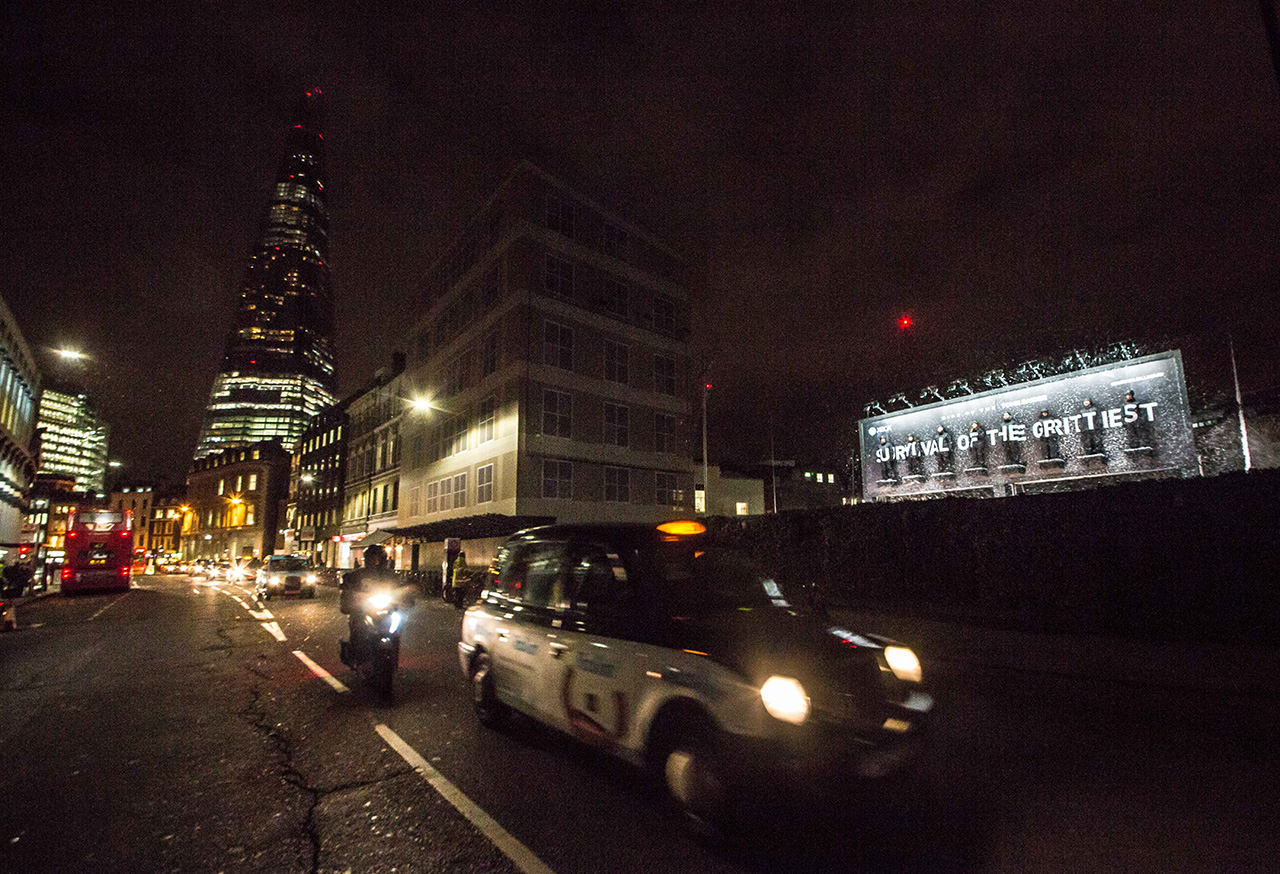 Was It Successful?
Yes, it was a tremendous success. Video games are an extremely competitive industry, and this one was being released at the same time as some of its top competitors. However, this really rebranded the game and its main character, and it actively engaged potential players in a way that none of the others were able to do.
The Advertising World Loved It
It's not a surprise to learn that even in the world of advertising, this whole show really stood out. It managed to win 17 Cannes Lions, making it one of the most awarded campaigns of the year, plus many other awards and recognitions. That doesn't normally happen with a billboard, but it's proof that anything can be great if done correctly.
Was it Dangerous?
One of the reasons that this was so successful was because of the fact that it was dangerous. That's something that always gets people's attention. However, it doesn't look very good for your brand if someone actually gets hurt. Doctors performed a very strict evaluation of each contestant to make sure that they would be able to compete, and they closely monitored them during the event to keep them safe.
Would This Work for You?
Xbox and Tomb Raider really hit the jackpot with this billboard. It's just another example of how successful this advertising medium can be – if used correctly. Would doing something similar like this work for your brand? We'd love to hear any crazy ideas that you'd like to make a reality!
https://www.bmediagroup.com/news/wp-content/uploads/2016/07/survival-billboard-3.jpg
892
1280
AdminBMedia
https://www.bmediagroup.com/news/wp-content/uploads/2020/07/logo-bmedia-color.png
AdminBMedia
2016-07-19 13:24:25
2016-12-16 14:30:34
Survival Billboard