Do you have an opinion on people who litter?  Almost everyone does. Unfortunately, for those living in crowded urban areas, it's really just a fact of life. Governments and societies try to crack down on it, but many people just don't listen.
One anti-litter group decided that enough was enough, and they took a fairly radical step to fight the problem.  But, did they cross any ethical lines themselves?  That's up to you to decide.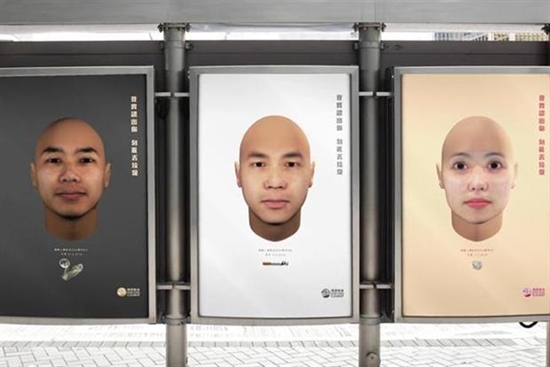 The Problem
Hong Kong is a city full of people.  As a matter of fact, the more than 7 million inhabitants crammed into such a small place ranks it as the fourth most densely populated region on the planet.
That many people always adds up to a logistical nightmare when it comes to waste disposal, but it doesn't help that littering seems to be the official sport.  Every day, there is more than 16,000 tons of waste dumped in the city, and this has given life to the Hong Kong Cleanup Initiative.  The organization's name is pretty straightforward about what they do, but you might be surprised to learn that they literally launched an in-your-face campaign to combat the problem.

Basics of the Campaign
The government has already tried many methods of going after this problem, so the campaign had to find a unique way of getting to people.  There are pretty hefty fines given to anyone caught littering, but that just wasn't motivational enough.  This led the environmental group to team up with Ogilvy & Mather Hong Kong to try and put together something that would really get people listening.  So, the strategy decided on for this campaign was to do a bit of shaming for the litterbugs in society.
They Even Found the Perfect Day to Do It
This whole project was called the Face of Litter Campaign, and they had the perfect day to launch it:  Earth Day.  Leading up to it, teams had worked to collect garbage, and they managed to pick up more than 4,000 tons from the streets.  Then, they gave it to some scientists to work their magic.
What Tech Did They Need to Do It?
Scientists at Parabon NanoLabs used Snapshot™ DNA phenotyping to analyze who had touched the various garbage samples, and this allowed them to make a digital drawing of the litterbug responsible for each individual piece.  They tended to focus on bits of garbage that would have physical bits of people left behind, and some of the favorites were coffee cups, cigarette butts, and condoms.  This technology has the ability to predict eye color, hair color, skin color, freckling, shape of the face, and a lot more about people just from a tiny amount of their DNA.  It may sound like something out of science fiction, but that's the world we live in today.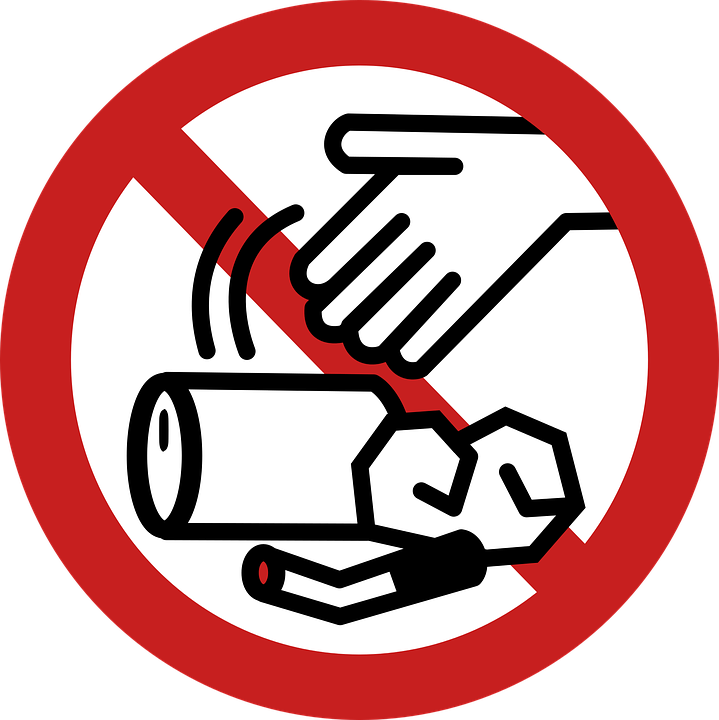 What Did It Accomplish?
The Hong Kong Cleanup Initiative has some great programs in place to clean up the trash.  Unfortunately, they were really stuck in the pattern of cleaning up after people, and they weren't having much success in preventing littering in the first place.  That's where this campaign really helped out – it got people talking.  In only two weeks, it managed to get 3.9 million engagements on social media, and $5 million in earned media coverage.
Advertising vs. Activism
This campaign was very successful by many measurements, but it does raise some ethical questions.  The pictures that were shown were generated drawings of theoretical people, but is it appropriate to publicly shame people?  Even if it works to solve a problem, it can cause harm to people who may or may not deserve it.  We don't have the answer to this, it's really up to you and your own personal beliefs.
Science!
A major takeaway from this campaign is how science can be used in advertising.  It's likely that this whole project would have been far less interesting if they had simply taken photographs of people caught in the act of littering.  It really stands out because of the amazing science that many people didn't realize was possible, but then it was the perfect chance to convey the message once it had everyone's attention.
How far will your advertising go?
Have you ever done anything similar to get your message across?  You don't necessarily have to be so aggressive with your advertising tactics, but this doesn't change the fact that pulling stunts like this will get you talked about.  So, don't be afraid to push the limits, but make sure you're thinking about your image as a whole before you do anything too crazy.
If you're not sure how to do this on your own, just give us a call.  We're ready to hear your ideas!
https://www.bmediagroup.com/news/wp-content/uploads/2016/06/Litter-Hong-Kong.jpg
639
960
AdminBMedia
https://www.bmediagroup.com/news/wp-content/uploads/2020/07/logo-bmedia-color.png
AdminBMedia
2016-06-30 13:40:26
2016-12-16 14:36:58
A Billboard that Identifies People Who Litter