Do you notice billboards on the side of the road when you're driving? Most people do, but they're far more effective if they're something you can relate to instead of a generic ad. However, this can be quite a challenge for advertisers because of the diverse backgrounds of drivers going past the signs. There's no way that they can make a billboard that will speak specifically to each driver and blast the right message.
Or, is there?
Yes, there have been a few different times that billboards got a little bit personal with the drivers looking at them!
The Chevy Malibu Is Better Than Your Car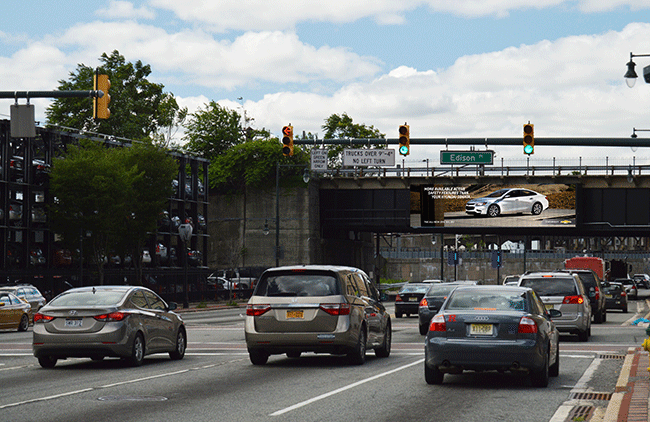 This campaign was one that advertised the Chevy Malibu automobile, but it didn't simply stop at showing a nice message with an image. Instead, the digital billboard had special technology to register who was watching it, and then it responded in a way that would speak specifically to that audience. So in place of the generic ad, it would directly compare the Chevy to the type of car that the person was driving. For example, it would tell drivers who have a Ford Fusion, Nissan Altima, Toyota Camry, or Hyundai Sonata what better gas mileage (or other benefits) they would have in a Malibu.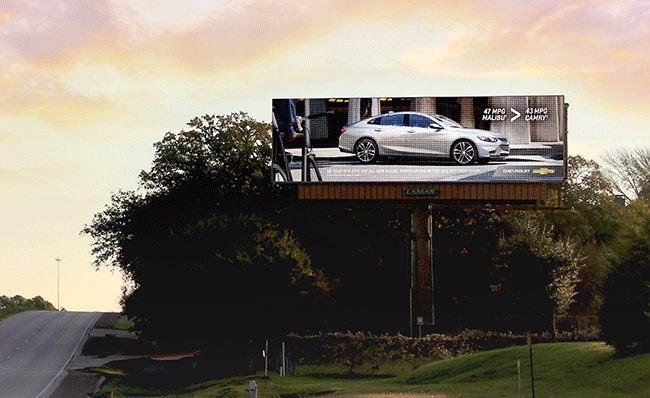 The campaign was put together as a joint effort between Posterscope USA (an out-of-home communications agency) and Lamar Advertising Company (an outdoor advertising company). It was placed in New Jersey, Dallas, and Chicago, and the timing of the display was key to the whole process. It would change the display with adequate time for the driver to see it as they passed, and then it would change back to the original image.
Also, it's important to know that the system didn't save any information about the drivers!
It's Not Always about Cars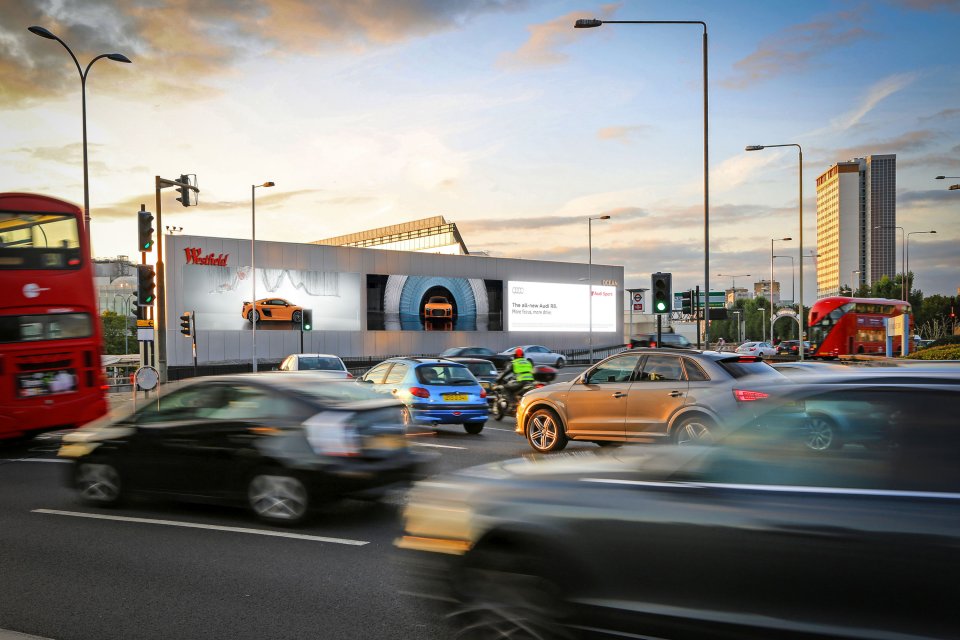 This type of technology can target drivers, but it doesn't necessarily have to talk about cars. There's another similar example that was used in London, but it dove more into the interests of the drivers. In this case, there were three digital billboards placed right next to each other, and the whole thing was positioned next to a roundabout. This allowed for more space to deliver a single message, and it was an easier opportunity to mix images with text and logos.
This sign was developed by Ocean, a British advertising agency, and it builds a profile of a driver based on the type of car they're in. Then it can advertise luxury goods, clothing, newer models of the same car, and other products and services that the particular group might be interested in.
Again, they made a point of saying that it didn't store any personal information.
These Signs Can Boost Egos
There was an electronic billboard outside of an airport in Melbourne, Australia that liked to help a certain type of customer brag more than usual. Whenever a Porsche was about to cruise by, they would be greeted with the message that "It's so easy to pick you out in a crowd," and the Porsche logo. This one was put together by oOH! Media, and it was a great way to make a luxury brand feel even more luxurious.
Education is Necessary to Prevent Fear
One problem with campaigns like these is that people will start to be concerned about their privacy. Because of the fact that the sign is reading them, they'll be worried that it's using their image or license plate to store and use data about them. Since having a Big Brother feeling associated with your brand isn't very desirable, we advise you to educate the public about the workings of any similar projects you do.
However, that can be a great opportunity for a little extra publicity. It's fairly likely that journalists will be interested in this type of campaign, and they can help spread the message that it isn't storing data or invading privacy in any way.
Technology is Only Increasing
Billboards like this were technologically impossible just a few years ago, but all of these campaigns managed to do it in different ways. And as the technology improves, it also becomes more affordable. Don't rule out any sort of advertising ideas as being too expensive until you actually check the prices.
Are Vehicle Recognition Billboards the Future?
These vehicle recognition billboards are pretty incredible, so it's pretty easy to think that they could be the future of outdoor advertising. That could very well be true, but it's also very difficult to tell. One of the biggest problems is that a busy road probably doesn't allow time for every driver to get a customized message, but it still can be really noticeable for the others to see multiple signs in the same place while in their cars.
https://www.bmediagroup.com/news/wp-content/uploads/2016/10/Vehicle-Recognition-Billboards.gif
422
650
AdminBMedia
https://www.bmediagroup.com/news/wp-content/uploads/2020/07/logo-bmedia-color.png
AdminBMedia
2016-10-17 13:11:06
2016-12-15 13:40:34
Vehicle Recognition Billboards