Outdoor advertising has the possibility to do a lot of different things. The primary purpose is to create awareness of brands to people who are out living their lives, but they're capable of doing much more than just that. It may sound slightly dramatic, but billboards have saved lives before, and keeping the creative ideas flowing means they can do it again.
Does that sound too good to be true? It's not. Here's just one of many examples where a clever billboard took steps to save lives.
The Peruvian Highway Problem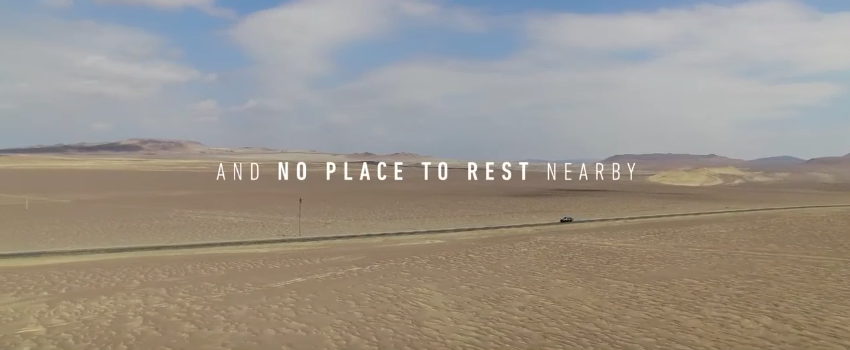 To properly understand this problem, you would have to know about the driving situation in the country of Peru. There's a very long stretch of highway that goes from the capital city of Lima to the neighboring country of Chile, and it goes through a very empty area. It's part of the Pan-American Highway, which is a road that not only crosses two continents, but also travels the entire length of this specific country. It comes in from Ecuador, travels down to the capital city, and continues south to Peru.
There's one big problem along this stretch, though, and that is that there aren't many places to stop and rest. That wouldn't be too big of a deal if it was a short part of the road, but the fact that it's more than 700 miles makes things extremely dangerous.
About a third of all road accidents in Peru are caused because drivers are tired, but what can be done about this? It's expensive and difficult to build rest areas, and then they have to be maintained and have the appropriate security for people to feel comfortable using them.
If only there was a cheaper solution… Well, there is one thing, and Sodimac Homecenter did it.
The Billboard Became a Rest Area
This became known as the resting house billboard, and that's basically because it's a billboard that has a house where people can rest. Under the sign (which advertises the spot), there is a series of little garage areas where drivers can park their cars. They are only enclosed on three of the four sides, and they're decorated like little houses inside. The place is run by staff members to keep things organized, and they provide little things, such as sleep masks and WiFi access, to help the tired drivers successfully get some rest. This allows the travelers to rest, sleep, and get the relaxation they need to continue their long drives.
Providing the Safety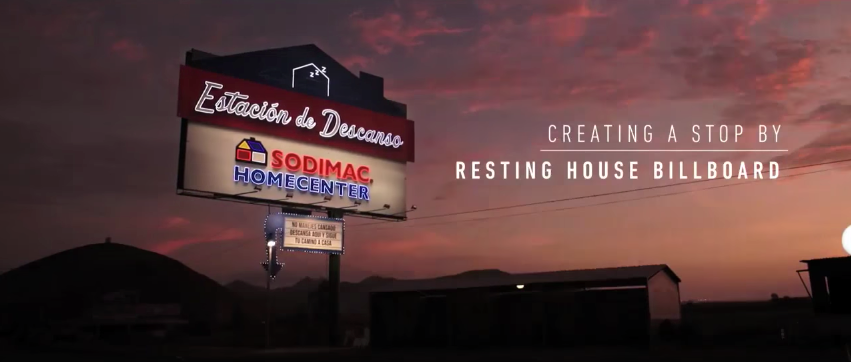 The resting house billboard was specifically created for the drivers of the Panamericana Sur Highway by Sodimac Homecenter and their agency McCann Lima. One of the most important reasons it was successful is because of the safety it provided. The first thought about it is that it kept people safe from car accidents because of fatigue (which is true), but it also kept them secure. It has 24-hour security in place, so drivers don't have to worry about themselves or their property while they get some sleep.
Billboards on this Highway
Despite the fact that this is a long, empty road, it doesn't have any shortage of billboards. There are so many them that advertisers compete very heavily to get their signs positioned in a good spot, while also making sure that they have a memorable message that will be successful. With so much competition, it's not an easy task. But, the resting house billboard seemed to work.
What is Sodimac Homecenter?
If you're not from Peru or one of the surrounding countries, you may not even be familiar with Sodimac Homecenter. It's a major home improvement chain that comes from Chile, but also sells things in other South American countries. That's the big reason why this billboard, complete with little houses, was a relevant concept for the store.
Resting House Billboard Builds the Brand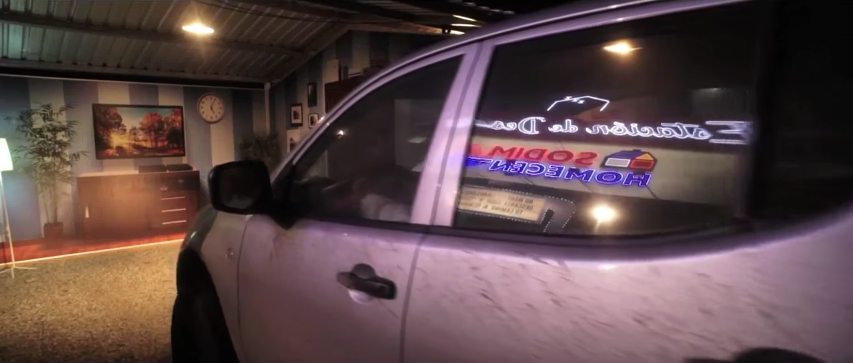 This billboard builds the Sodimac Homecenter brand in multiple different ways. First, it just gives a positive image to the company, and people will remember it as a place that helps them. This will make shopping decisions easier when they need to work on their homes.
Also, it fits in with the industry of the company. They sell home supplies, but that also means they try to make people have a safe and happy place to go to at the end of a long, tiring day. In a way, that's exactly what they're doing here. They became a little bit of home in the middle of nowhere, and the garages were decorated in a way that remind people of that.
Third, it really got a lot of attention because of how creative it was. This made it so that many consumers could get the message, even if they didn't drive down the road.
Build Your Own House!
The moral of this story is that brands can solve problems with their advertising, and they manage to get twice as much publicity because of it. No matter what industry your company is in, how can you use outdoor advertising to improve lives, and get noticed?
https://www.bmediagroup.com/news/wp-content/uploads/2017/01/Resting-House-Featured.png
549
1278
AdminBMedia
https://www.bmediagroup.com/news/wp-content/uploads/2020/07/logo-bmedia-color.png
AdminBMedia
2017-01-30 23:33:04
2017-01-31 09:28:29
A Billboard Sleep Station for Tired Drivers