Black Friday is a tradition in the United States that isn't always thought about in a positive way. In fact, when talking about the day, most people first think of shoppers getting in physical fights over good deals on random products.
Companies constantly try to outdo each other with better sales, earlier opening hours, and other stunts. But, one company managed to rebel against the practice, and they did so in a spectacular way.
Not only did REI skip the discounts on Black Friday, but they didn't even open their doors. And people loved them for it.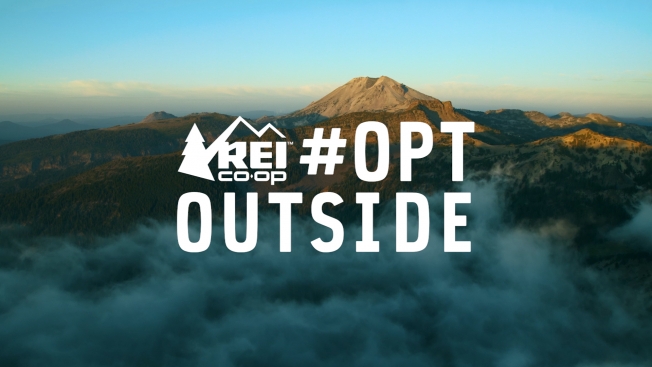 Inside the #OptOutside Campaign
REI is a major retailer that sells high-quality outdoor equipment, and they're a perfect example of the type of company that could take advantage of Black Friday. They could generate publicity and get customers through the doors by offering extreme discounts on expensive merchandise, and many of their competitors do just that.
In 2015, however, REI went the opposite direction. They decided to close all 143 of their retail stores, as well as their headquarters and distribution centers.  This isn't completely unique since other companies have been known to do the same, but they took it one step further. The company decided to pay all 12,000 of its workers as they would any other work day.
Why Did They Do It?
It does sound a little crazy, right? After all, it makes sense to be closed on the day after a major holiday so that employees can spend time with their families, but why pay them?
It was part of their bigger campaign: #OptOutside. They really value getting into the great outdoors (the reason for selling the products they do), and they wanted to encourage their employees to take their families and friends into the wilderness for the day. A paid day off is a good way to make that happen.
Two Years in a Row
The campaign was such a success the first time around, that they decided to continue it again in 2016. They boosted awareness of their cause the first year by giving plenty of advice on hiking trails and other ways people (not just employees) could get outside, and they still maintain the #OptOutside website that hosts all this information.
It looks like this is an REI tradition that won't go away anytime soon.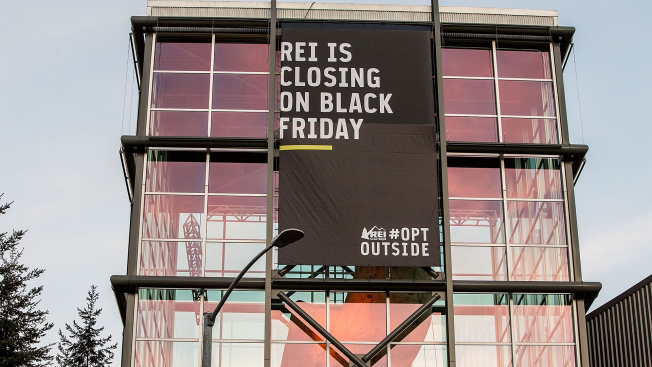 Plenty of Free Marketing
It probably won't shock you to learn that this whole campaign has generated tons of media attention, or in other words, plenty of free marketing. The #OptOutside hashtag allows people to communicate about it on social media (with more than 1.2 billion impressions in the first year), and plenty of news outlets covered the initial announcement and follow-up activities related to it.
Taking it one step further, REI has teamed up with a large number of brands and non-profit organizations to help turn the concept into a movement. News organizations will take notice when Subaru or national environmental organizations get involved, but they'll always mention how the idea was started by REI.
Even though the purpose wasn't just a marketing campaign, it's safe to say that REI didn't mind all the positive attention.
How It Matches REI's Message
An important aspect of this campaign is that it wasn't just a completely random publicity stunt. Any retailer could easily have given their employees a paid day off and received some positive recognition for it. But, it was key that it matched REI's message.
The company is known for caring about its customers, employees, and the outdoors, and it often contributes to helping preserve nature. That's what really made this so memorable. They found a genius way to put their money where their mouth is, and people loved them for it.
Benefit of Multiple Forms of Advertising
Another key takeaway from this campaign is how it was so successful because of multiple forms of advertising. They had signs in and out of their stores, online content, a social media hashtag, and much more. Using this made it easy for the idea to make it to a diverse group of people, and it helped spread the message far and wide. If they had promoted it in a way that was too basic (such as using only one advertising channel), it may have only resulted in a program that made employees and loyal customers happy, without managing to tell the general public about it.
What Movement Can Your Company Start?
This success story should serve as an inspiration to you. If you find a cause that closely matches the value of your company, then a little creativity can turn it into a brand-defining campaign. And if you use the right marketing mix to spread the message, you could end up getting tons of free media attention for years to come.
REI has decided to #OptOutside. What can your company do?
https://www.bmediagroup.com/news/wp-content/uploads/2016/12/REI-Black-Friday.jpg
630
1200
AdminBMedia
https://www.bmediagroup.com/news/wp-content/uploads/2020/07/logo-bmedia-color.png
AdminBMedia
2016-12-13 12:03:10
2017-01-17 08:23:57
REI's Anti Black Friday Campaign: #OptOutside