Outdoor media has always been an industry filled with creativity. We live in a world where most people witness thousands of advertisements every single day, so being different and cutting through the noise is crucial for anyone who wants to get their message across. Humor is often an angle advertisers take to reach potential customers. Sometimes it's intentional and other times it's not. We've put together a list of our favorite funny billboard mistakes.
A Senior Citizen Washing and Vacuuming Service
If this was an actual service someone was offering- we wouldn't be too surprised. The price seems about right as well.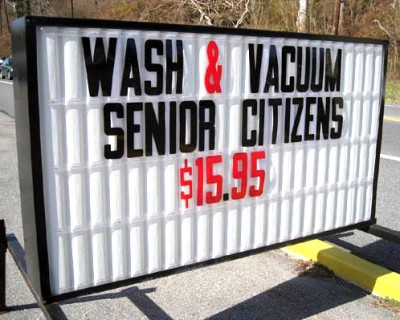 Bye Used Cars
This one stands out so much that we almost want to believe that it was done intentionally. Think about it- you've got a used car and you want to get rid of it, where do you go? Here I guess, because they'll make that car go bye?? Even if it's not a horrible misspelling, it's a terribly forced pun and we aren't sure which one is worse.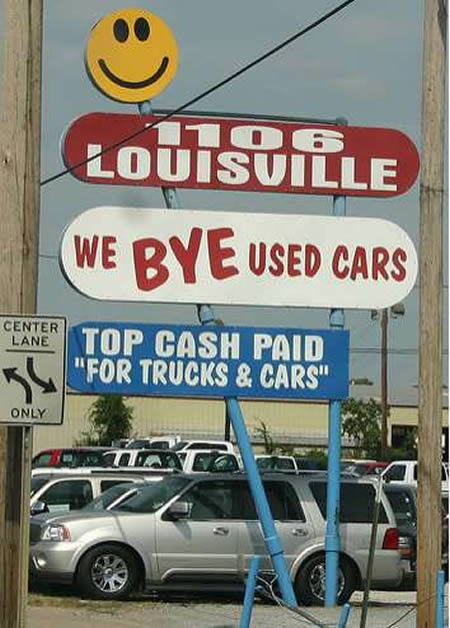 Eccept the Challenge
I'm hoping this was the result of "let our students change the marquee" day. If not then this elementary school has probably very few future spelling bee champions…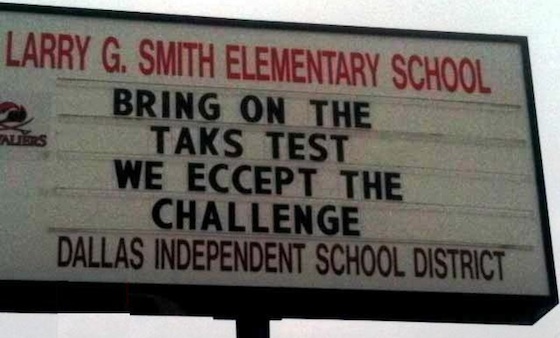 A Really Bad Billboard
Not only is there major issues with the grammar and spelling of this billboard, but it's hard to understand the purpose at all? From a poor clipart design, to the irony of it all, we just don't really know what to think about this one…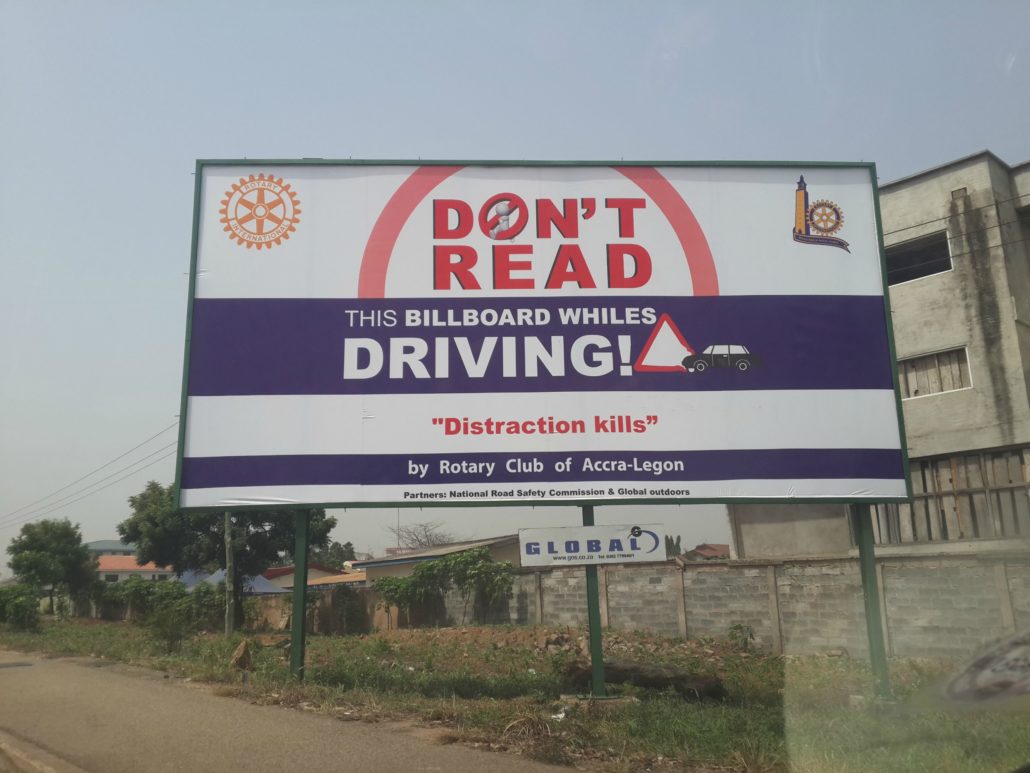 A Mistake on Pupose
One has to wonder whether the banner on the bottom was added after the fact or whether this was done intentionally. We missed it the first time too…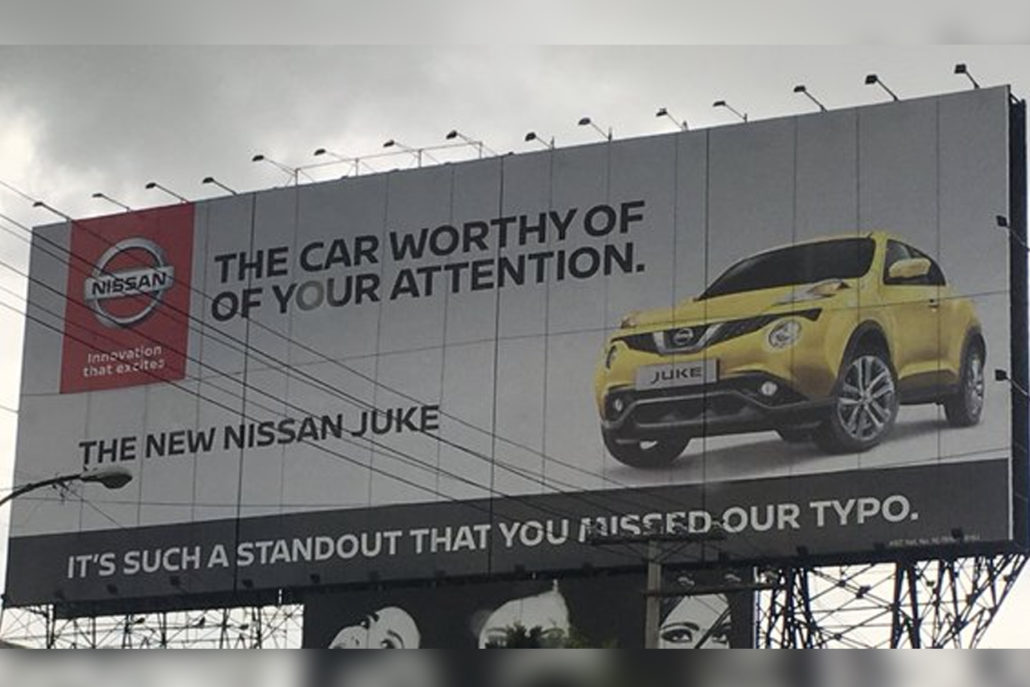 Stealing Letters
Imagine needing to update a marquee with a new discount or offer, only to find out that you don't have the letters you need. Now imagine having that happen again and again.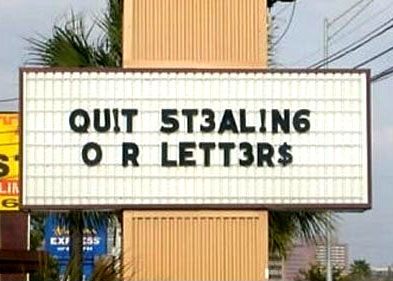 S p a c e  O u t  F o n t s
Font spacing can be very important. This billboard looks a bit different from a distance…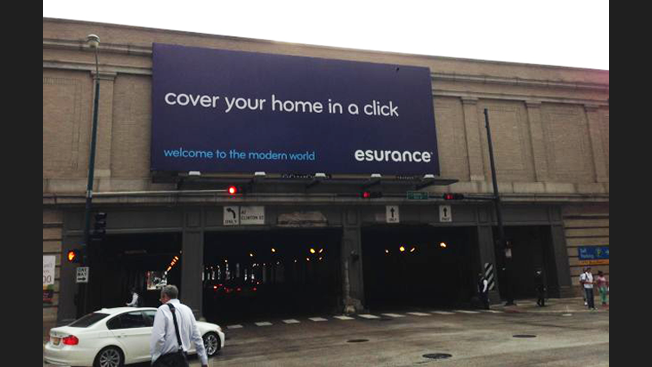 Spelling Problems
This might not be the best school to go to…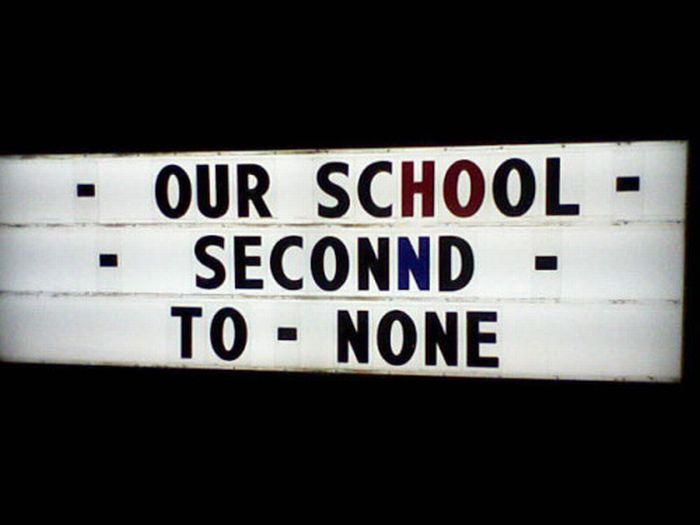 Another Purposeful Mistake
Unless you're bilingual in English and Chinese this playful billboard is a good example of a mistake on purpose.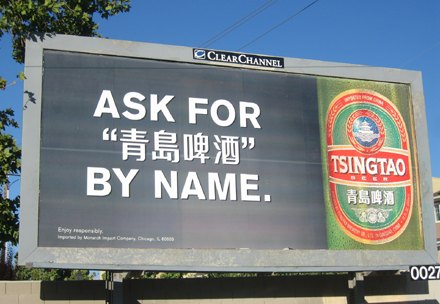 The Fast Food Marquee
While the branding of the signs themselves are always carefully managed by corporate and contracted out to professional design firms, the marquees that go under them are left to the local management. This results in such gems as this Wendy's marquee. Bonus points to the hiring request adding even further unintentional humor.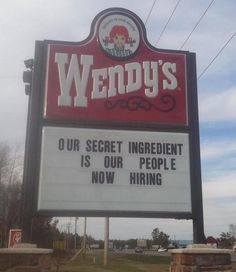 https://www.bmediagroup.com/news/wp-content/uploads/2017/07/WASH.jpg
550
800
AdminBMedia
https://www.bmediagroup.com/news/wp-content/uploads/2020/07/logo-bmedia-color.png
AdminBMedia
2017-07-30 16:32:24
2017-08-01 09:28:49
Funny Billboard Mistakes