If you've ever visited the state of Colorado, you'll know that it's an extremely beautiful place. Unfortunately, if you were there in the summer, there's a good chance that you encountered how dry it is. It may seem like lack of water is something that couldn't be helped with billboards, but Denver Water has gone above and beyond to prove that wrong. They've been so successful that they've actually made people excited to talk about watering grass and fixing toilets.
So, how did they manage that?

Lack of Water in Colorado
It does go back and forth over time, but quite a few recent years in Colorado have been spent in drought conditions. Unfortunately, this has caused many devastating wildfires and other environmental impacts. It's something that residents of the state are having to get used to, but the water companies are realizing the problem of not having enough supply to serve their customers. They knew it wasn't an option to just walk into houses and turn off taps, so they decided it was time to get creative.
The Use Only What You Need Campaign
It's not very easy to convince people to give up on something that they're used to always having, but this campaign did a great job of pointing out that people are using far more than they need. Often companies go the angle of talking about how much money the customers will save, but this plan managed to avoid that completely, and it kept things fun. The whole theme was to "Use Only What You Need," and it generally had two comical ways of showing that people were using too much.
The first method was to show to objects, such as fire hydrants or newspaper boxes, and one would be much larger than the other. The big one would say something like "How much you water your lawn," and the little would state "This is how much it really needs." The bright orange installations were such a different way of looking at everyday objects that people loved interacting with them.
The second method was to take an advertising medium, often a billboard, and show that it isn't necessary to use the whole thing. The majority of the sign would be empty, and there would just be a little spot left with the "Use Only What You Need" message.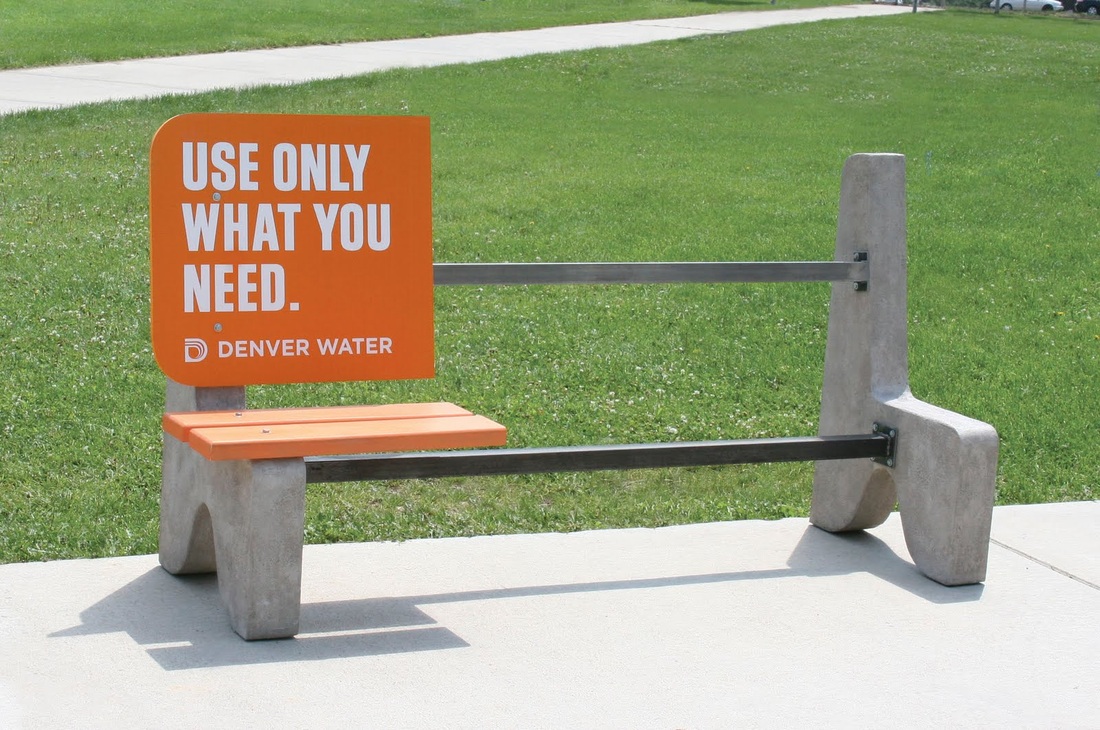 Everything is a Canvas
This campaign has been running for quite some time, and it has successfully shown that anything can be a starting point for an ad. It's already been mentioned that they used fun objects of everyday life, but they also got people excited to see billboards and posters at bus stops. Let this campaign serve as a reminder that any part of your sign can be integrated into your campaign.
For example, if you're making a campaign about not using too much water in your grass, why not change the pole that holds the billboard into a giant garden hose? Making your ads burst out of their normal constraints and into the lives of consumers is a great way to get the reaction you're hoping for.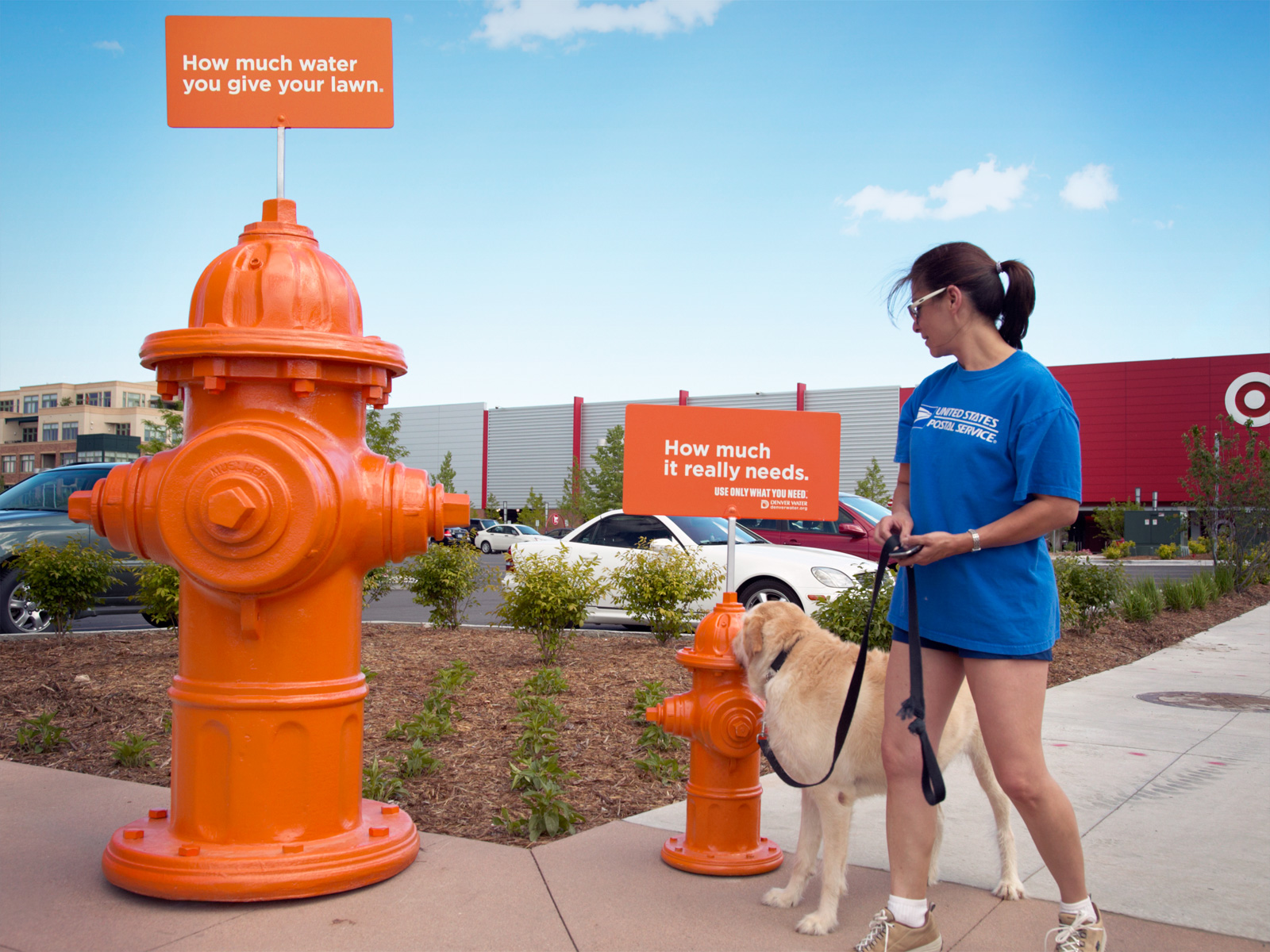 Surprise Your Customers
Having a shocking advertisement can many times (but not always) be a very successful strategy. However, it will have even better results if you manage to break a few of the traditional barriers. This campaign used a lot of similar tactics to guerrilla marketing campaigns. One of the main characteristics of that form of advertising is to break the rules, and it also makes sure to get onto the same level as the customers (making them feel like it was created by their peers – even when it wasn't). So we advise taking a page out of the playbook of this campaign, and give this sort of feeling to your ads in the future.
Ethical Advertising
This campaign also helps to shed a different light on advertising as a whole. It's an area of business that's often viewed as evil and manipulative, and this generally causes people to resist the messages that are given to them in ads. However, this campaign was all about helping the environment (commonly believed to be a worthy cause), and one of the results is that it convinced people to be more open minded towards the ads they encounter every day.
Use Only What You Need When Advertising
After seeing how successful and interesting this campaign was, you should realize how good of an idea it is to apply to your own campaigns. Use only what you need to get your message across, and do it in a way that will get your target group involved and interested. If it's fun and creative, they'll create the buzz around it naturally, and your business will get the boost it's hoping for.
Have a creative idea you're not sure about? Run it by us, we'd love to help you turn it into a great reality.
https://www.bmediagroup.com/news/wp-content/uploads/2016/09/Use-Only-What-You-Need-Billboard-1.jpg
933
1400
AdminBMedia
https://www.bmediagroup.com/news/wp-content/uploads/2020/07/logo-bmedia-color.png
AdminBMedia
2016-09-07 15:23:17
2016-12-15 20:50:24
Using Outdoor Media to Save the Planet