Outdoor advertising isn't a new marketing method. In fact, it's been around since ancient times. The earliest outdoor advertising methods were chiseled on monuments in ancient cultures- including in Ancient Egypt! Hieroglyphics have been found describing laws of the country. Travelers were meant to stop and learn the rules of the civilization before entering. In this way, it can be described as an early form of outdoor advertising.
However, actual billboards as we know them didn't evolve for many more centuries. Let's take a look at a brief history of the evolution of outdoor advertising and where the industry is headed today.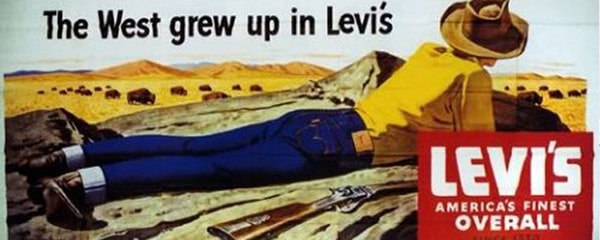 Early Forms of Advertising
Many people have heard of the famous Gutenberg press. Johannes Gutenberg invented the movable type printing in 1450. He was most likely influenced by primitive examples from China, Japan, and Korea. These traveled by traders along the Silk Road to Europe cultures. His inspired invention, the Gutenberg Press, rang in modern forms of advertising as we recognize them today!
In particular, handbills became very popular. Handbills, which were exactly what they sound like, were leaflets with advertising information handed out. They can be likened to early versions of newsletters!
In 1796, the first major form of outdoor advertising emerged- the illustrated poster. Using lithography, companies could create large numbers of posters for advertisement to be hung in storefronts, store windows, and even street corners.
Primitive Billboards
Primitive versions of billboards have been in use for centuries. The most common example would be posted by trails to notify travelers of an inn ahead. Travelers on foot, horseback or being pulled in a carriage would learn how far the inn was ahead, as well as what they had to offer in the way of amenities.
Posted signs along the roadside served the purpose to aid travelers to find food and shelter rather than advertising many types of goods that are found today. Widespread advertising using billboards didn't become popular until the invention of the car.
Automobiles & Outdoor Advertising
As automobiles were created and boomed, pioneering marketers realized that there was a prime opportunity to use long stretches of road to advertise products. After all, automobiles encouraged travel and mobility. This, in turn, created a need to inform travelers of what they could expect from landmarks, attractions, and hospitality on the road ahead.
Advertisements lauding local sights, national parks, and curiosities sprang up just before towns in an attempt to encourage travelers to stop and spend their money in town. Restaurants and hotels quickly followed suit, creating a real demand for enticing designs that drew travelers into a town.
Bigger Becomes Better
Billboards and outdoor advertisements had to grow larger and larger over the years for an interesting reason. As motor vehicles evolved and gained speed, advertisers needed to make their billboards bigger in order to be seen from further away! If advertisers didn't make their billboards big enough, the motorist would zoom past their sign without being able to read it!
However, bigger didn't mean better to everyone – in particular, the United States Government. In the 1960's, President Lyndon B. Johnson introduced the Highway Beautification Act, which prevented billboards from overtaking America's roadways. This legislation was passed in an effort to check outdoor advertising companies from blocking America's scenic landscape with various advertising.
Digital Technology Changes the Game
Prior to digital technology, meticulously handpainted billboards were the norm. However, beginning in the 1990s, computer-painted and printed materials became standard. More recently in the first decade of the 2000s, LED lighted and completely digital billboards have become popular. Technology has allowed smart sensor billboards or even billboards that scroll through several images in a minute.

As the industry continues to evolve, more unique effects can be expected in outdoor advertising. 3D elements and visually engaging details have emerged. For example, the famous cows on the Chik-Fil-A signs that "graffiti" billboards to plead consumers to "eat more chikin." The sides of buildings and skyscrapers are cleverly used for enormous posters and advertisements (such as the now iconic Times Square!) Full vehicle wraps have placed outdoor advertising on the sides of buses, cars, and even planes. 
Smart sensor technologies and facial recognition technologies have created bus stop advertisements that interact with viewers. From games to targeted advertisements with videos and audio, outdoor advertisements have evolved to capture consumer attention in a multitude of different types of digital billboards.

Outdoor Advertisement is Still Evolving
It seems that every day, new innovations and methods for advertising outdoors occur. Driven on by market competition, development of new capabilities and polishing of existing processes makes the sky the limit with outdoor advertising.
https://www.bmediagroup.com/news/wp-content/uploads/2019/01/Evolution-of-Outdoor-Advertising-Industry.jpg
600
1200
AdminBMedia
https://www.bmediagroup.com/news/wp-content/uploads/2020/07/logo-bmedia-color.png
AdminBMedia
2019-01-27 23:03:42
2019-01-31 16:45:43
Evolution of Outdoor Advertising